Kickstart your brand with the right sound! The right sound identity will engage your (future) customers and ambassadors…
Benefits:
The Right Sound Brand Will
Increase your revenue
Boost your brand value
Connect people emotionally with your brand
Communicate subconsciously to (potential) customers/clients
Research Shows
…a direct connection between the use of the right sound brand and increase in sales – overall and on specific products! You know music in stores, restaurants, and sound brands in commercials, sound logos like McDonald's, Intel Inside etc. – they are not random!
The right sound brand will help you communicate a story, emotions, create the right mood, and will ultimately increase your brand value!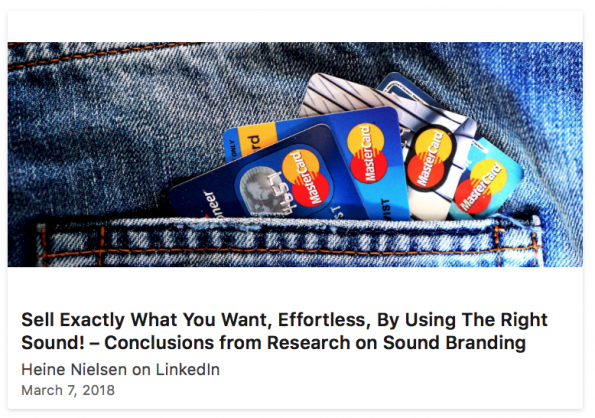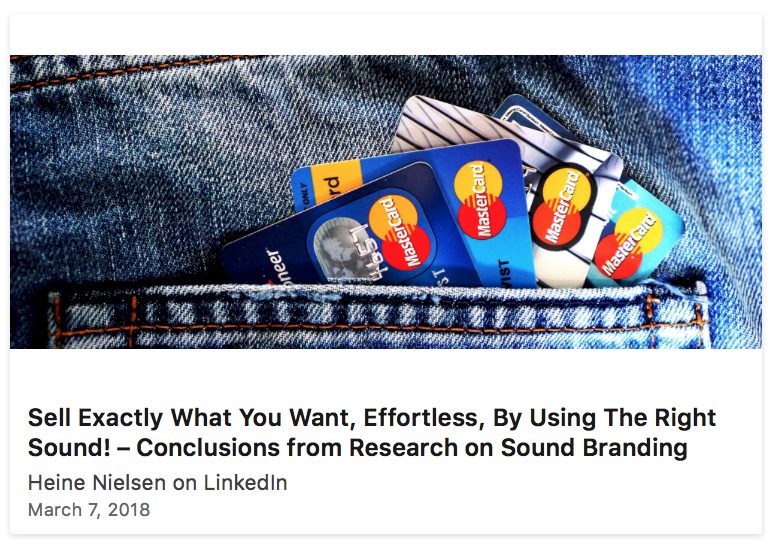 Read more in this article including Tips & Tricks for your store.
Already in the early 1900's, research was made on music's impact on humans work productivity, our ability to push ourselves, for example in sports and later also the effects on sales! A  study on sales in restaurants due to the right sound brand fit is described by the Spotify owned company, Soundtrack Your Brand: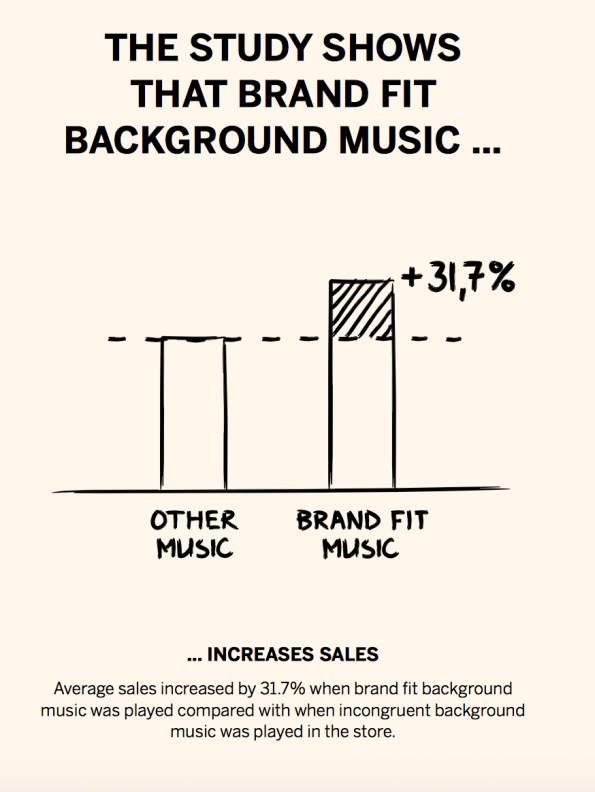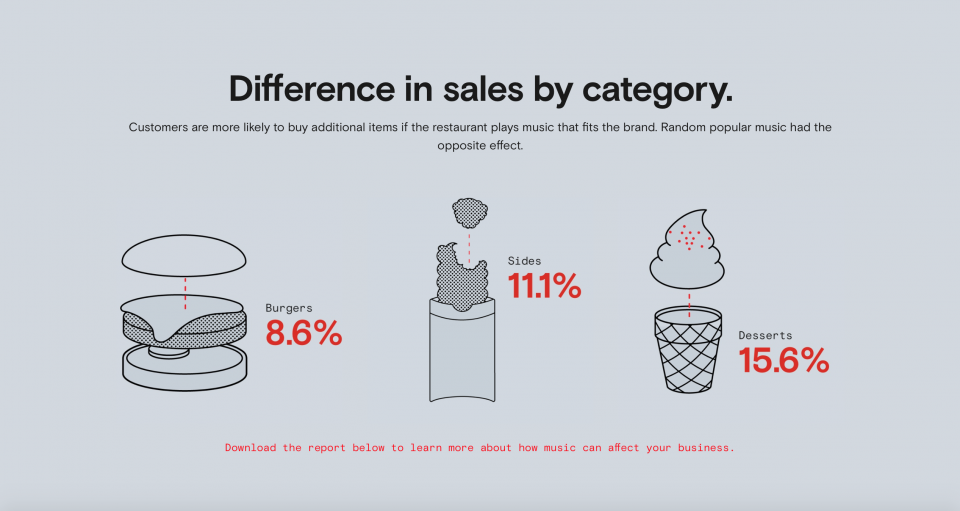 The tempo, volume, genre and music zones is determent for your sound identity – and for your specific sales and the customers' dwell time in your store!
My Approach
It is important for me to be creative and to develop existing brands and new ideas.
My projects are chosen from the ability to develop new ideas. They reflect my curiosity and profession in sound branding and entrepreneurship.
---
GET 6 FREE TIPS TODAY ON HOW TO BRAND YOURSELF WITH AUDIO