Rated as the #1 festival at Mississauga Celebration Square by the City of Mississauga, and MARTY Award Winner for Festival of the Year 2019 – a festival with more than 40,000 attendées over two days in July.
International Headliners & National Acts
As Programming Lead, I act as the point of contact for artists. I am responsible for curation, booking and slotting of all acts.
This 9th BollywoodMonster Mashup festival, rated #1 by the City of Mississauga, featured:
International Indian headliners
National music acts
Local dance groups
KidZone with activities for the youngest
Vendors with amazing food
Activations from sponsors like the Royal Ontario Museum, TD, Ford, Toronto Pearson, FACTOR, and more.
The festival is live-streamed on ATN (Asian Television Network) and on Radio.
2019 Headliners: Nikhita Ghandi & Yasser Desai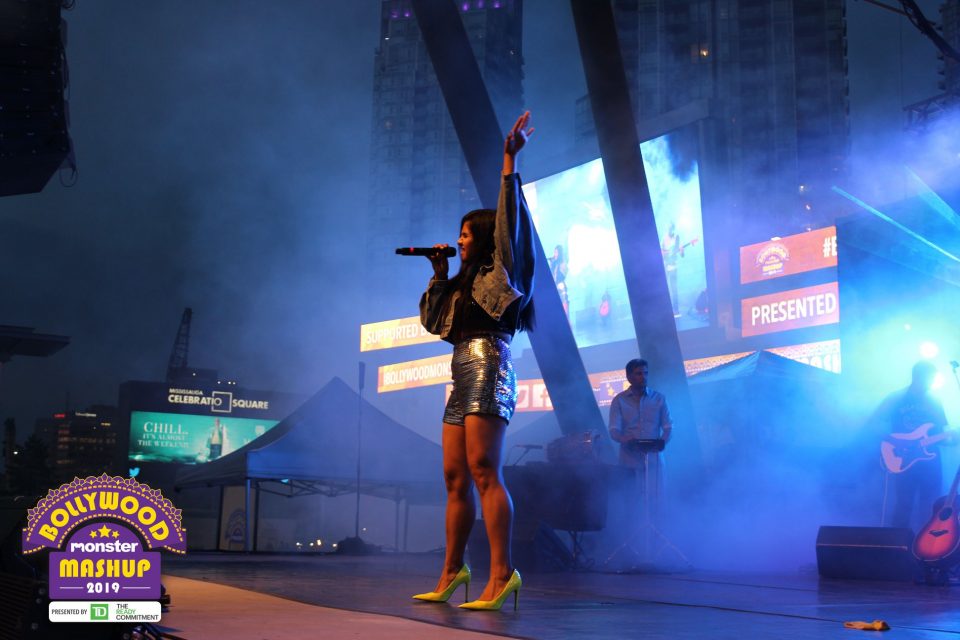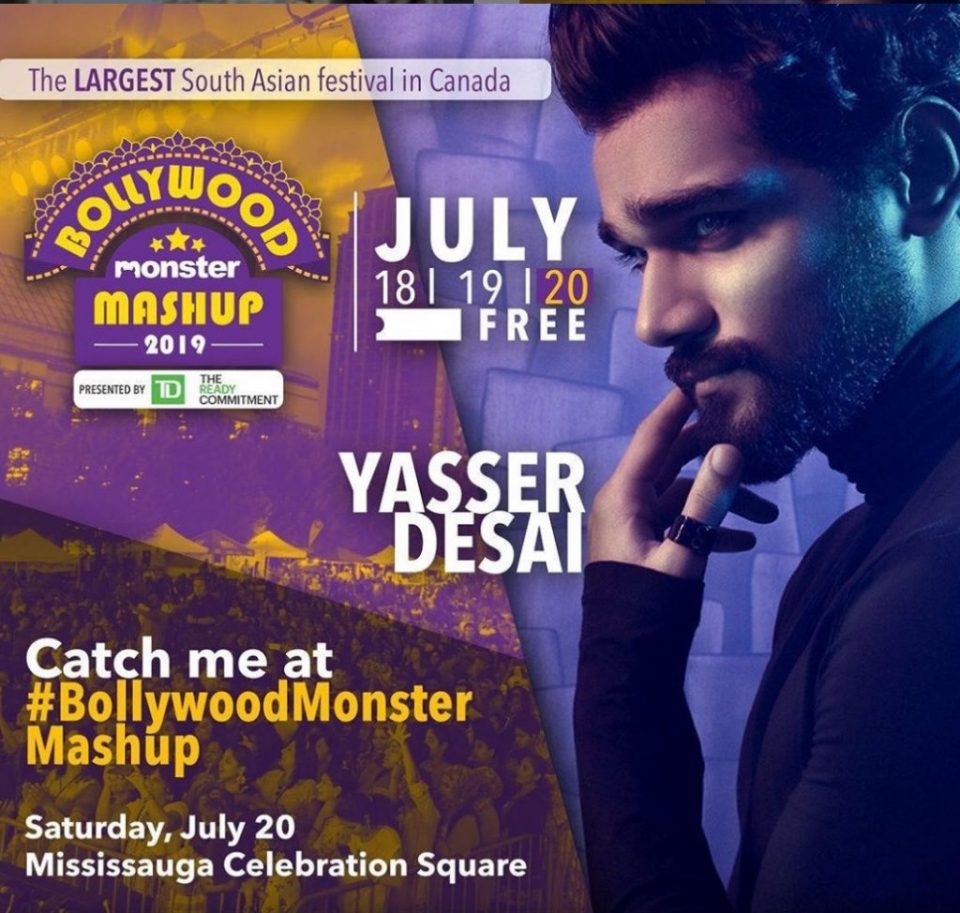 BMO – a unique innovative orchestra setup
A unique setup of local musicians, choir, and custom arranged scores results in the unique BMO (BollywoodMonster Orchestra) – a high-powered combination of traditional Bollywood melodies and instruments from numerous cultural backgrounds.
In 2019, this featured 25 choristers from my own Toronto-based choir, Univox, singing Hindi (for the first time) on-stage in front of more than 40,000 people in the audience (on hit songs from Bajirao Mastani, Agneepath, etc.).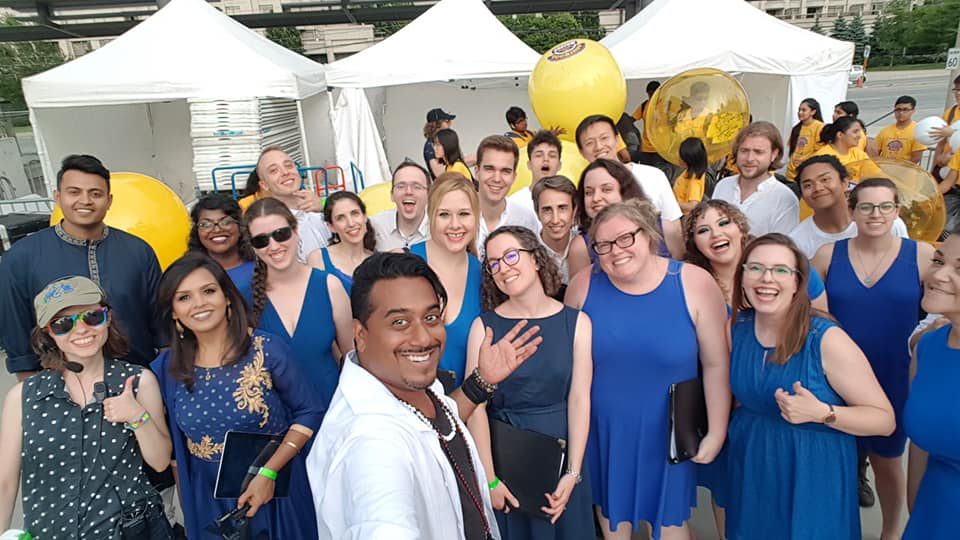 Other acts on 2019 lineup: Shiamak Showkids, The Band Destiny, Ankita Music, Desi Muziko Band, and energetic MCs like Randy Persaud, Uppekha Jain, and more.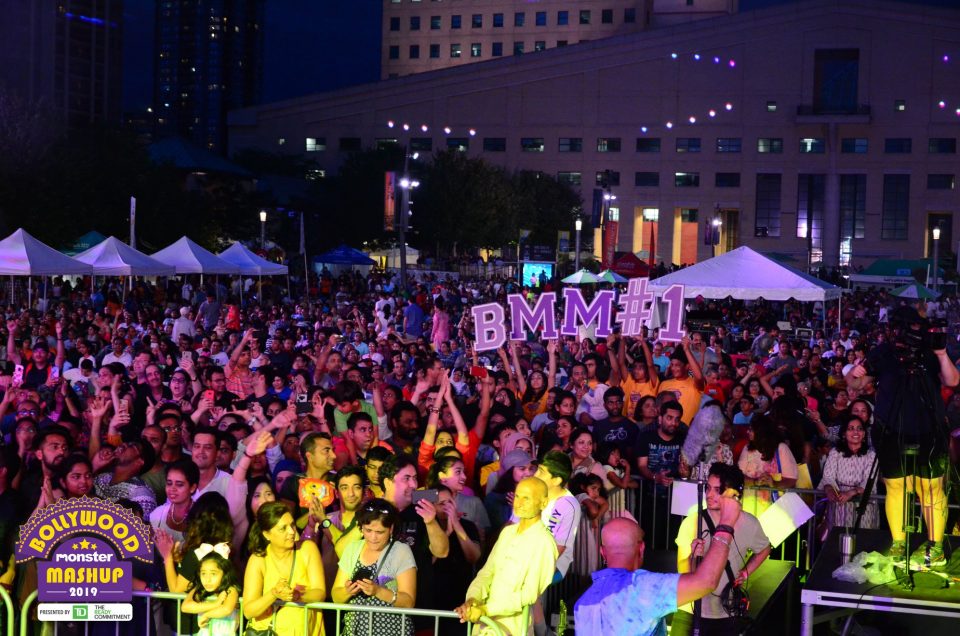 Kicking off with a VIP Launch Party…
With wide media coverage, this VIP Launch Party on July 18, 2019, in Mississauga, ON, Canada, was a success.
Featuring silent disco, photo booths, samosas, sake, politicians, comedians, and artists from the 2019 lineup, this party launched the 9th #BollywoodMonster Mashup festival.
2019 #BollywoodMonster Lunch Party comedians are curated by Amish Patel – a rocket scientist and comedian featured in NOW Magazine, on CBC, etc.
Headliner comedian for 2019: Faisal Butt
In 2014, Faisal Butt was the winner of the Sirius XM "Top Comic" competition. He has appeared in the Just For Laughs festival both in Montreal and Toronto as well as featured in the Montreal and Toronto Fringe Festivals, the Summerworks, Bordertown and Oddball comedy festivals, and most recently, he taped an episode for "The Debaters" on CBC.
---

---
See More
Check out the BollywoodMonster Mashup website, the MonstrARTity website, and #BollywoodMonster on social media.
See also, the world-music focused festival in Brampton, ON, Canada: #MonsterWorld Mashup