The Canadian-based NGO, Make Music Matter, and its partnering record label, A4A Music (Records & Publishing), wanted to highlight their new release Healing in Harmony Greatest Hits Vol. 1 – a beautiful blue vinyl featuring the greatest hits from Make Music Matter's music therapy program, Healing in Harmony, currently up and running in multiple countries in Africa (Democratic Republic of Congo, Rwanda, Gunia, Uganda, South Africa), Eurasia (Turkey), Latin America (Peru), and Canada (Manitoba).
Vinyl Release: Healing in Harmony Greatest Hits Vol. 1
The vinyl release, thanks to Precision Record Pressing and Warner Music Canada, was played throughout the event – only interrupted by live music performances, silent auction winners and announcements of Make Music Matter's work around the world – helping traumatized people through music therapy.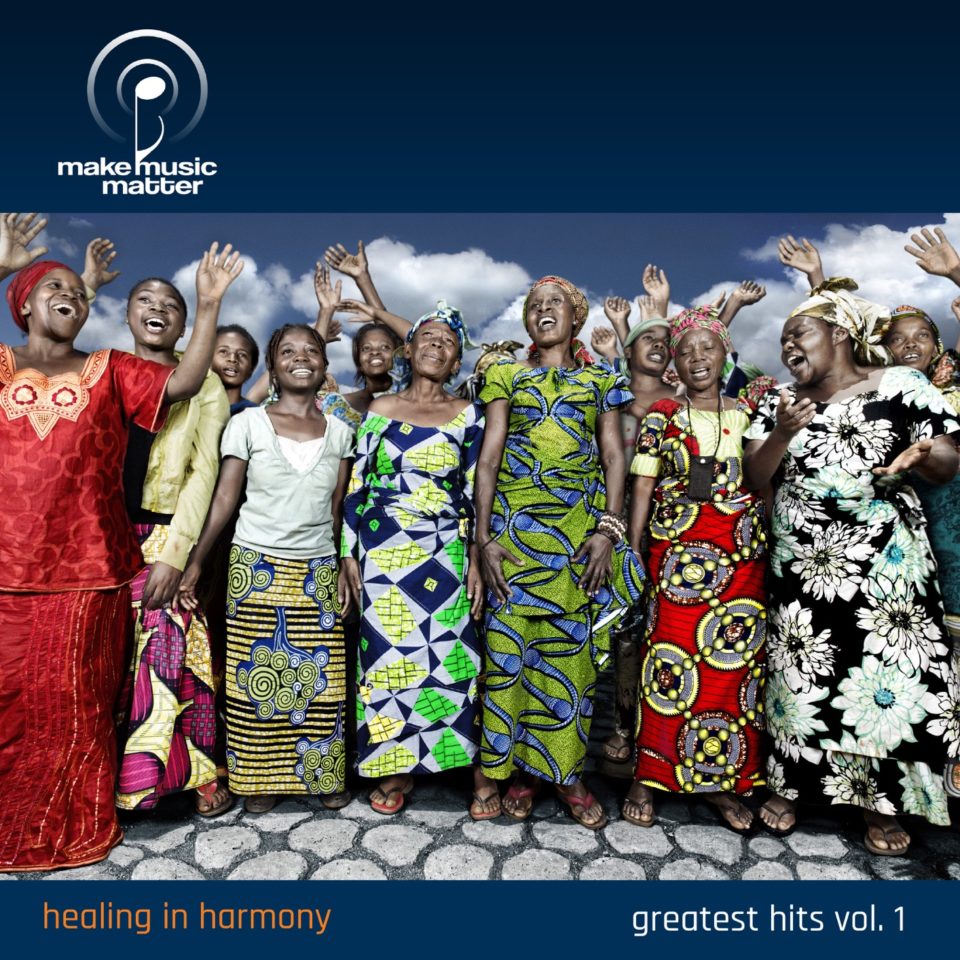 Fundraising
The vinyl release was sold in presale via Eventbrite and at the event – both places with an option to purchase an autographed edition by Grammy award-winning producer, David Bottrill, A4A Music co-founder and MMM supporter.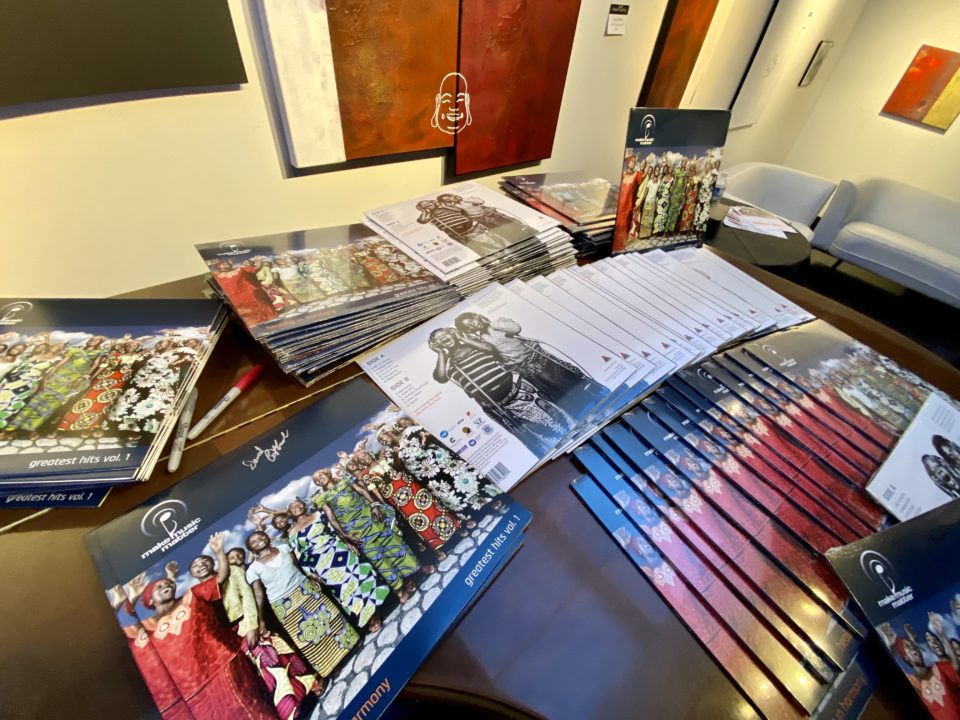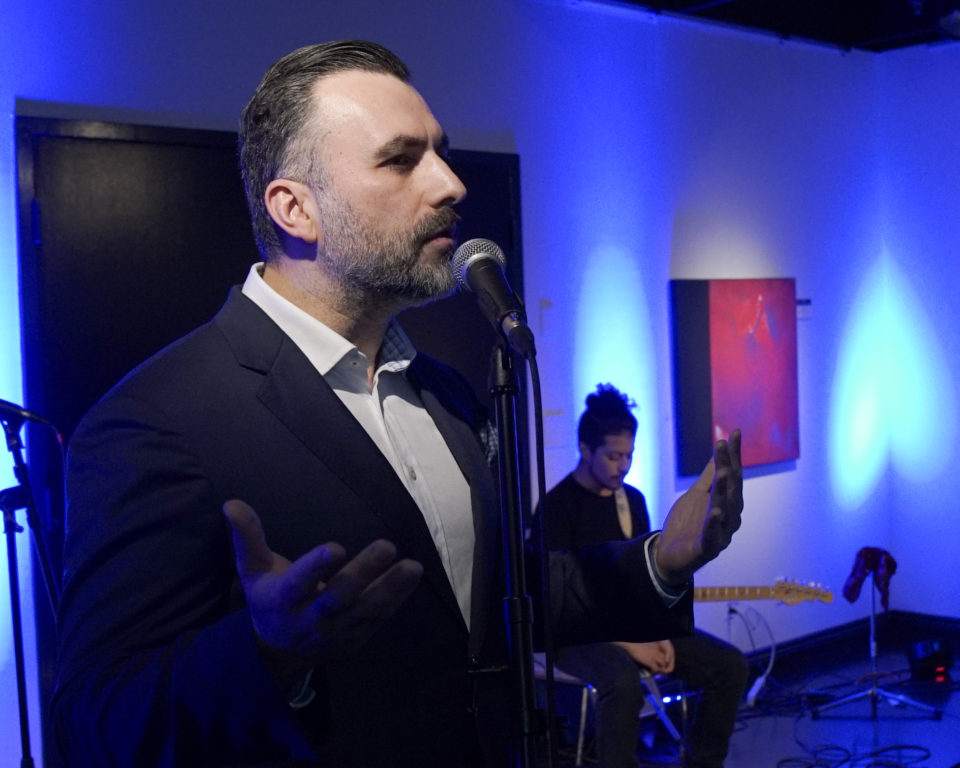 People were prompted to donate, at the bar, at the vinyl sales, and by volunteers throughout the event – funds going towards the work of Make Music Matter's sites around the globe!
Silent Auctions
The event featured a silent auction with items kindly donated by local supporters – e.g. local Toronto artists donating custom-made artwork. Some items sold for $500.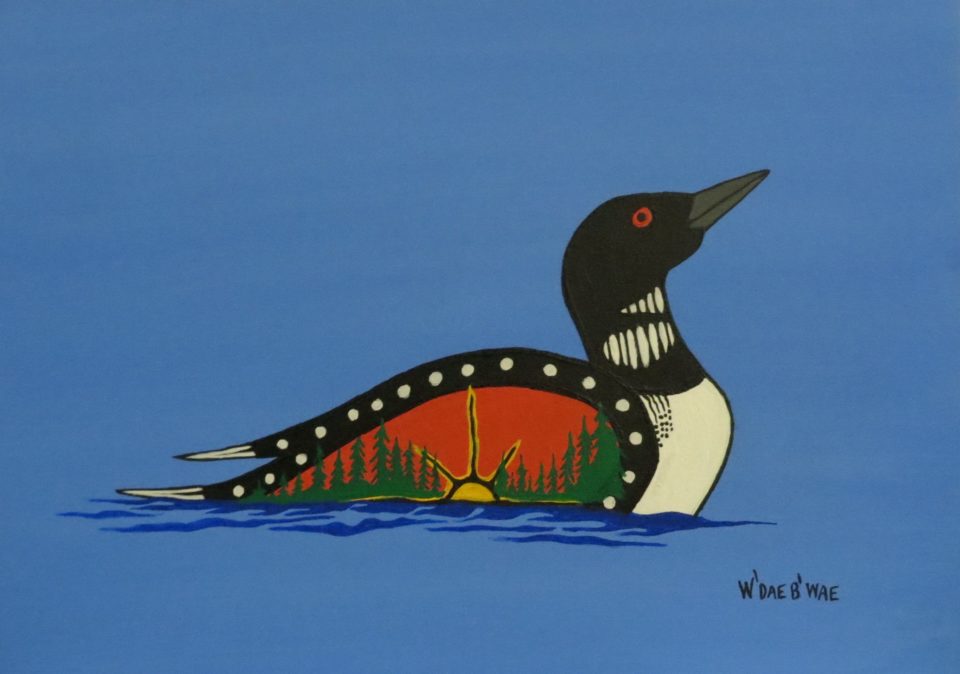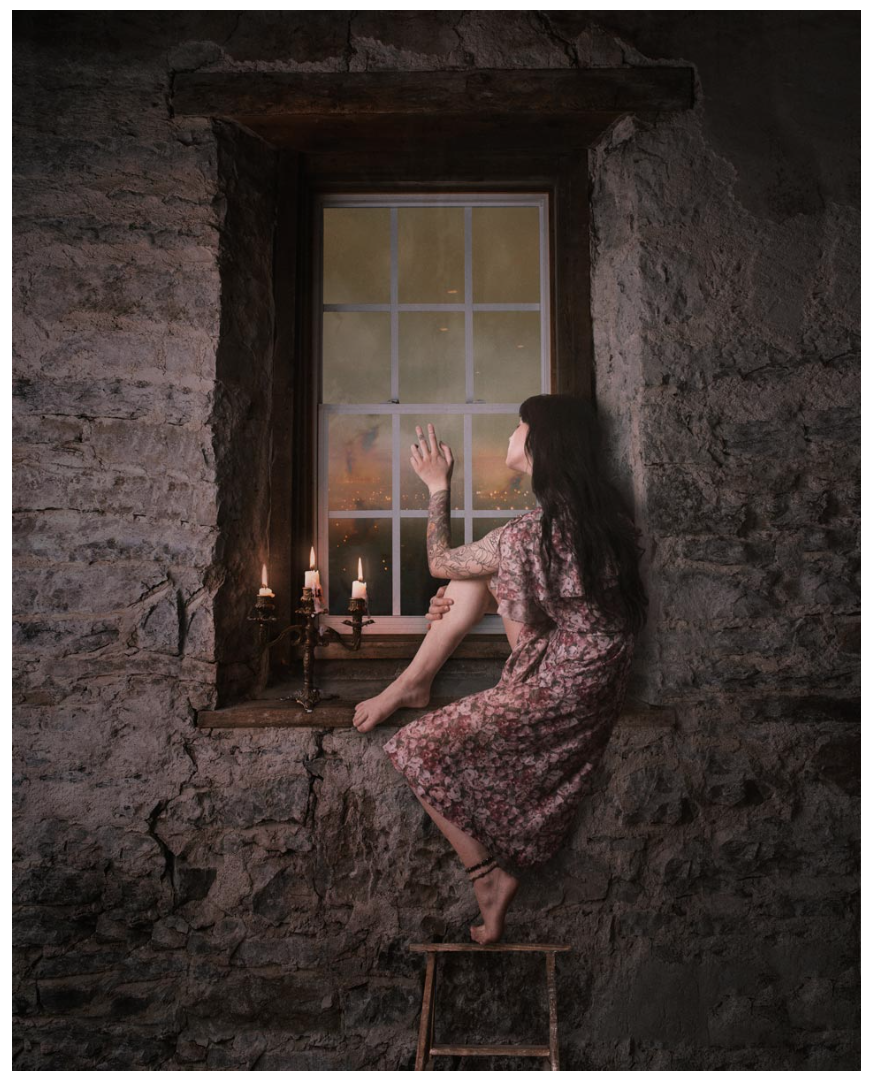 Ashley is based out of Toronto and has been creating images in one way or another for as long as she can remember. Coupling her love of photography, portraiture and the world of photo manipulation, creating these pieces has allowed her to work through her inner anxiety in a way that is both therapeutic and creatively invigorating.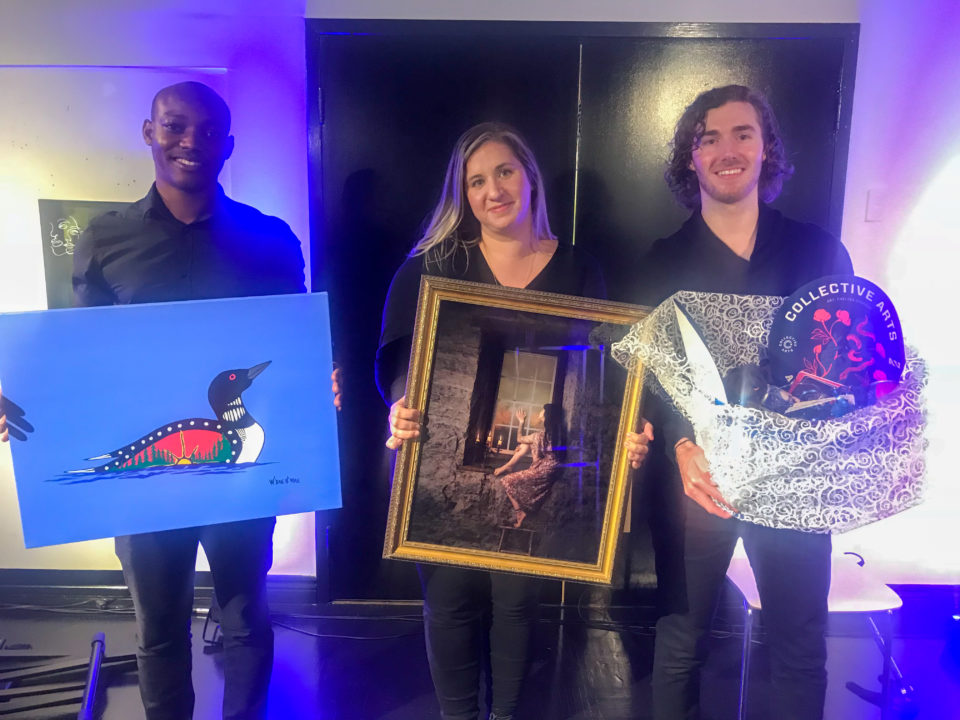 More auction items like a Prize Pack from Collective Arts Brewing, and the latest vinyl album "Outsider" from the Canadian rock band Three Days Grace, were also kindly donated and auctioned off.
Online, on eBay, an auction leading up to this event featured donated items from Canadian A-list artists like Sum 41, Corey Hart, Billy Talent, etc.
Performance by local artist Mandolynne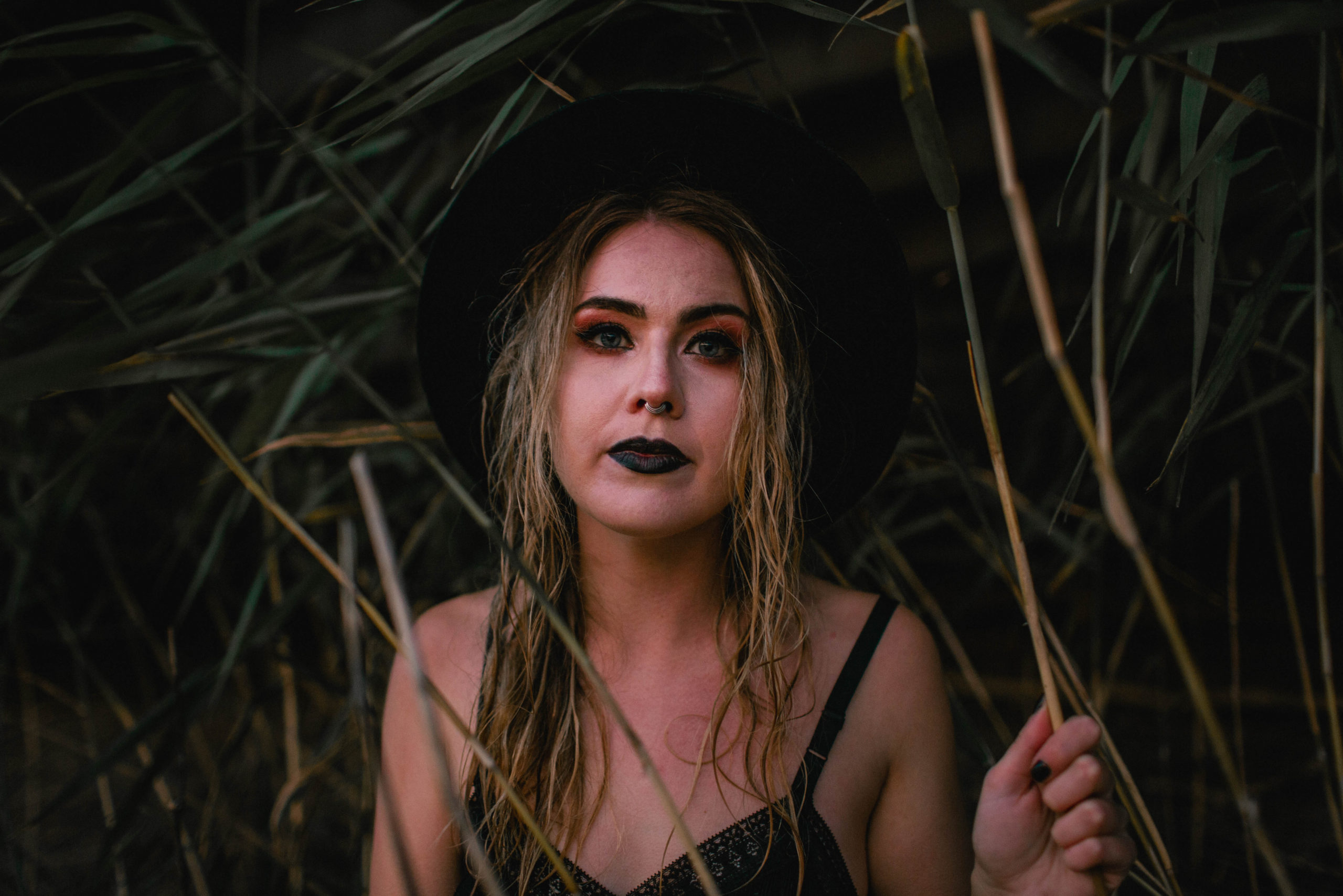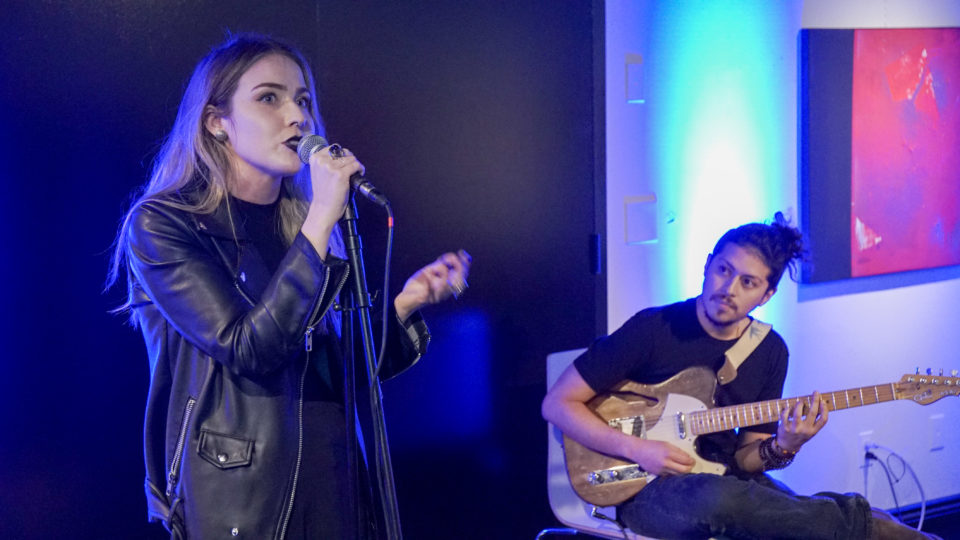 Mandolynne and her band gave a breathtaking musical performance – including deep-felt stories on abuse and mental health.
Event Sponsors
Thanks to local event sponsors for making this happen: MOD Club, The Peach Gallery, Earth 1 Music, Fareed Ismail, Collective Arts Brewing, Folly Brewing, Creators at Play – and all the volunteers!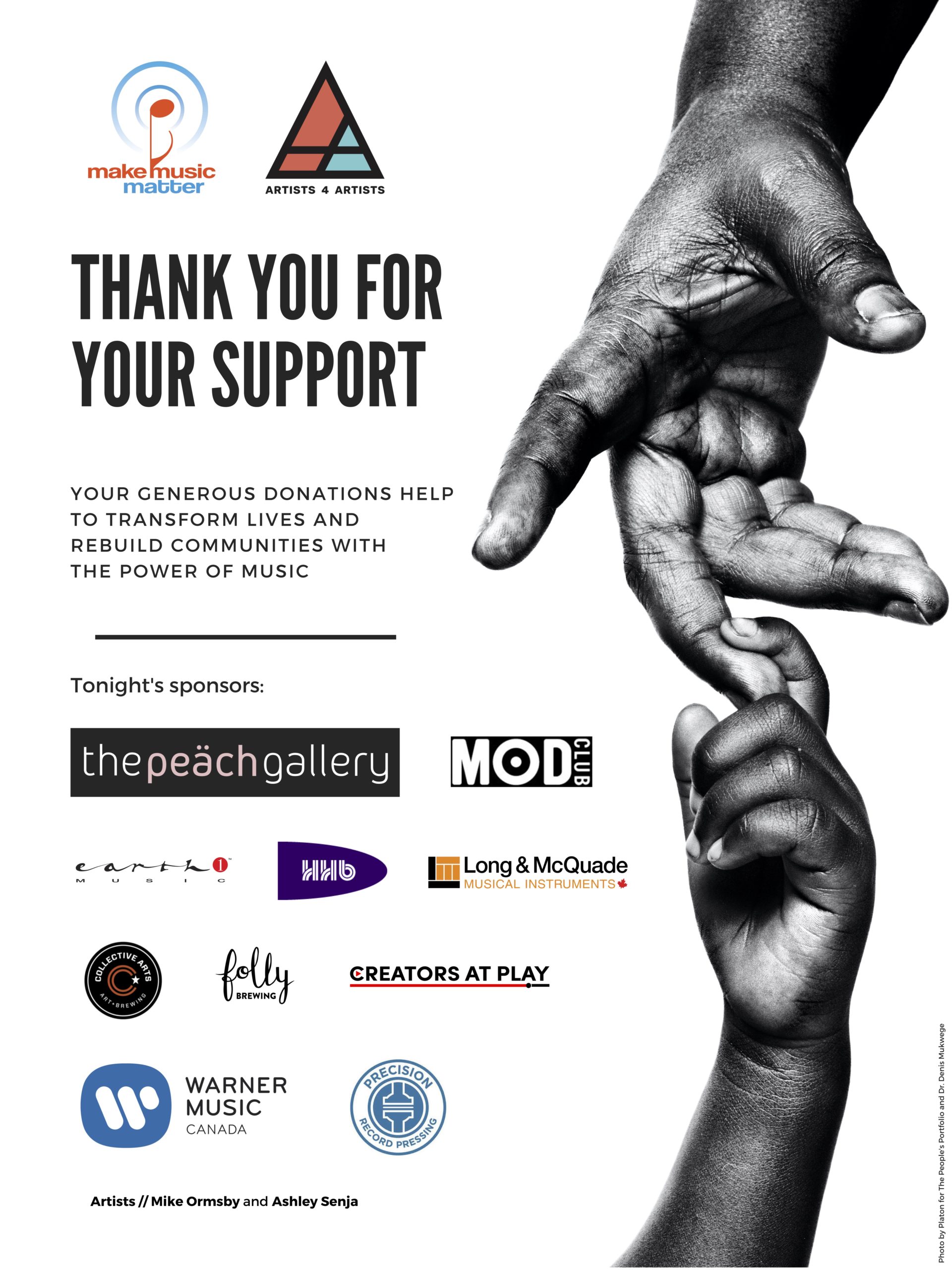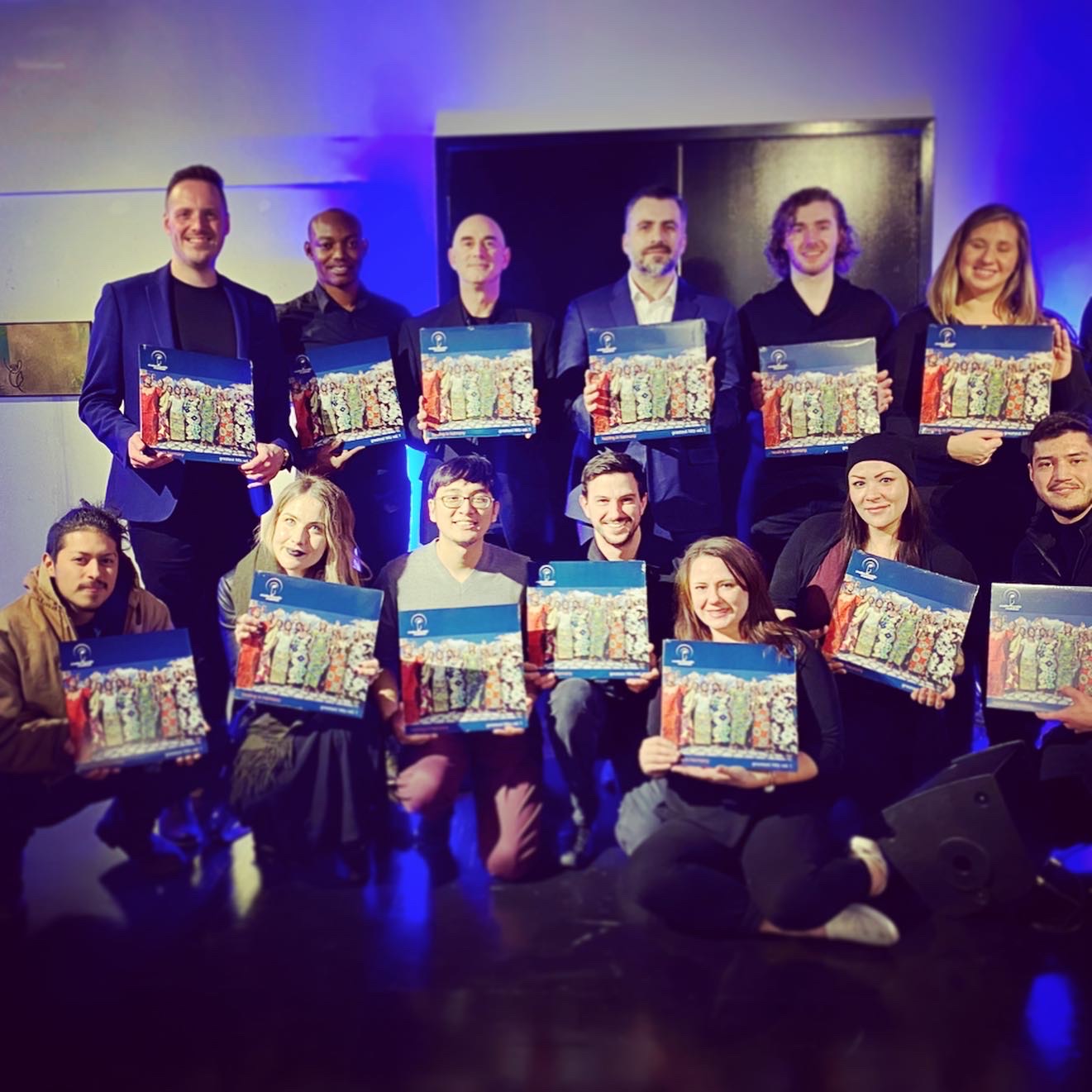 Thanks to long-time Make Music Matter partners for their support: Warner Music Canada, Precision Record Pressing, HHB Canada, Long & McQuade, Metalworks, and many more!
Thanks to all who showed up and showed their support!
Volume 2 coming up…
This Toronto fundraiser for MMM and A4A was the first of its kind. Stay tuned for volume 2…
---