As one of the first researchers in Denmark, I investigated the meaning and development of the signature tunes of the Danish Broadcasting Corporation. This national cultural heritage dates back to the 1920s.
Findings From Research:
Modernity & Tradition
In my master's thesis "The Signature Tune – Sound of Modernity and Tradition – an Examination of the Signature Tunes of the Danish Broadcasting Corporation 1920-2014", I find the perfect recipe and development of the jingle and signature tunes.
You can read my short article here.
The findings clearly state that signature tunes at all times need to be modern but at the same time rely on tradition. The DNA of a sound brand, jingle and signature tunes must be preserved yet updated.
In the late 1920s and early 1930s, we find several articles in old radio magazines indicating the importance of this very first call signal. It would "stand as a representative of our nation – at the same level as our stamps and our national flag!"
Press: TV, Radio & Online
The Evening News on the national Danish TV channel DR1 made a spot on my findings, and I was interviewed live on the national radio channel DR P4.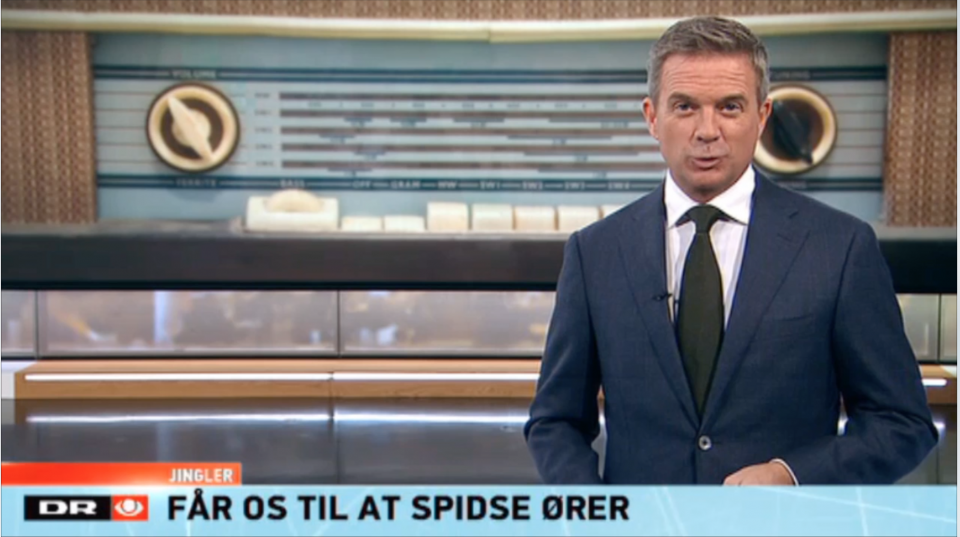 The Danish Broadcasting Corporation also wrote an article about these new findings.
Hear More
My findings are the foundation of my lectures, which I adapt for various audiences. See more about the lectures.
If you wish to read the full thesis (in Danish) please contact me.
See also more press on this project.

---