The TEDxAarhus, a part of the worldwide TEDx community, had the wish to distinguish itself from the other TEDx'ers worldwide. The solution was the creation of a complete sound brand identity for the organization to optimize the communication of its vision and values.
Danish Ideas Worth Spreading
– A Local Yet International Identity
I created a sound brand package containing a primary sound logo and skillers for audiovisual use and also for use at TEDxAarhus live events. Additionally, I provided guidelines for the strategic use of the sound logos in order to reinforce the TEDxAarhus brand value.
The sound logos are used on all audiovisual material and at TEDxAarhus' live events, hereby becoming the DNA and the audio identity for TEDxAarhus.
Listen to the primary sound logo here:
The Birth of a New Life
The sound brand contains references to local monuments and stories representing that TEDxAarhus is a new life with new ideas worth spreading. References to the international TED Talks are to be found – hence TEDxAarhus is a part of the international TEDx league.
More specifically the sound brand has the sound from 'the birth bell' aka. the Gong (a big bronze bell in Aarhus, see above) that rings every time a newborn baby sees the world for the first time.
Each ring of the Gong indicates the birth of a new life and also represents the new life that is TEDxAarhus, which is seeing the world for the first time.
'Ideas Worth Spreading'
The new sound brand also contains the sound of a water drop – referring to the TED Talk jingle and the TED mantra "ideas worth spreading". It is indicating that new and incredible ideas from Aarhus will echo and reverberate throughout the world!
Last, but not least, we have the first four notes from the old Scandinavian melody from the 14th century that was used for many years as a Danish national symbol. It's a unique representation of not only our national radio, which is a hub for social gathering, but also our Scandinavian cultural heritage from which we derive.
In addition to developing the sound brand, I curated the music for the 2017 TEDxAarhus event focusing on the guests' experiences. This meant curated playlists throughout the day referencing the feel of the different sessions. Read more here.
TEDx
TEDxAarhus takes place every year in Aarhus, Denmark. Below you'll see a recap video from the 2017 main event "Into the Wild". Read more about the TEDxAarhus 2017 team here where I was Head of Event.
"In the spirit of ideas worth spreading, TED has created a program called TEDx. TEDx is a program of local, self-organized events that bring people together to share a TED-like experience. Our event is called TEDxAarhus, where x = independently organized TED event."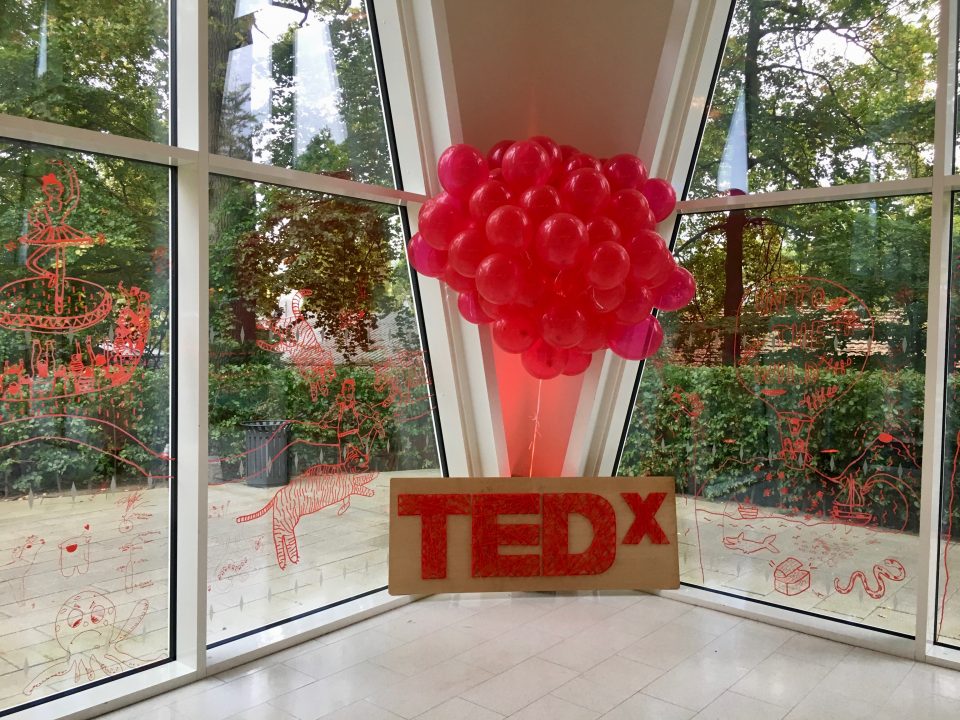 Read more
You can read more about my thoughts on the creation of the sound brand in this interview from TEDxAarhus or in my LinkedIn article.
---
---